On Wednesday 18 Jun 2003 I had the priviledge of flying with the crew of "Chena 72", a KC-135R Stratotanker of the 168th Air Refueling Wing of the Alaska Air National Guard (based at Eielson Air Force Base) on a refueling mission over St PauI Island located off the south west coast of Alaska where we pumped 90,000 pounds of fuel into a C-17 cargo jet from McChord AFB that was headed for Japan. The mission lasted about four hours. Since I was the only media person on board I was able to ride in the cockpit and during the refueling I had the boom operators' station in the rear of the aircraft all to myself (except for the Boom Operator of course).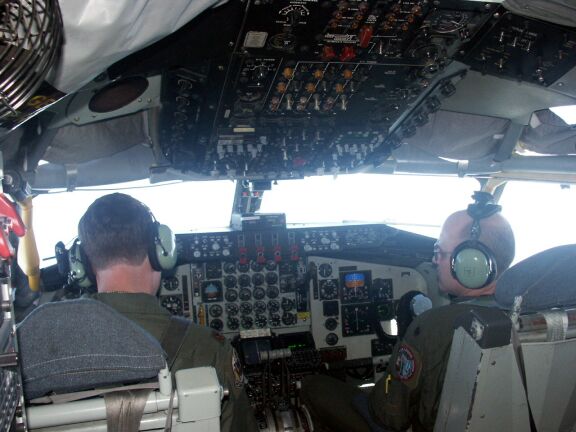 PILOT & CO-PILOT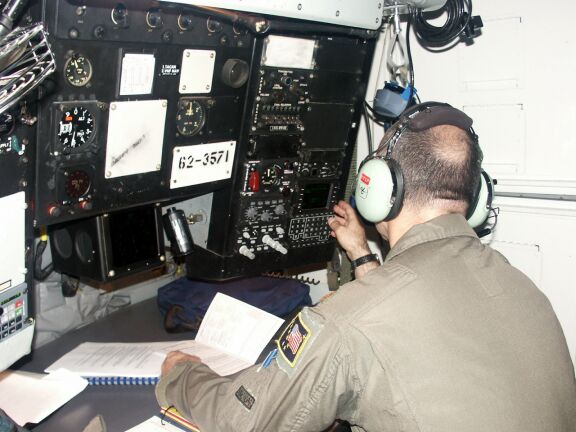 NAVIGATOR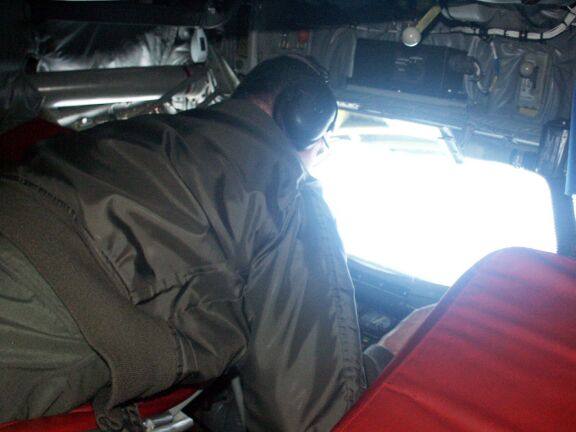 THE BOOM OPERATOR - WORKS ON HIS BELLY IN THE REAR OF THE TANKER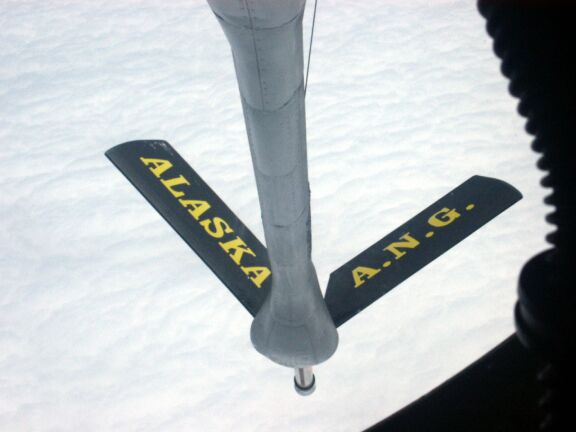 THE BOOM CONNECTS TO THE "RECEIVER" AND FUEL IS PUMPED THROUGH IT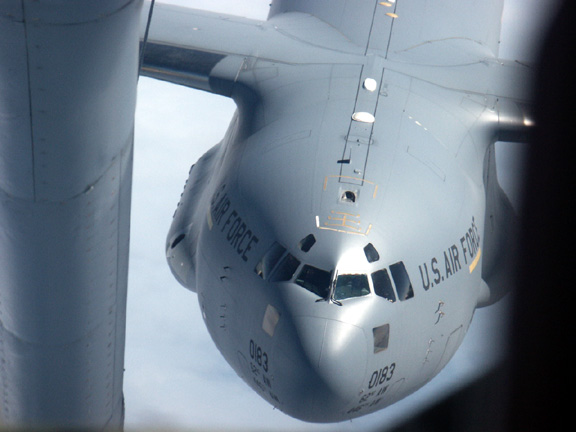 THE "RECEIVER"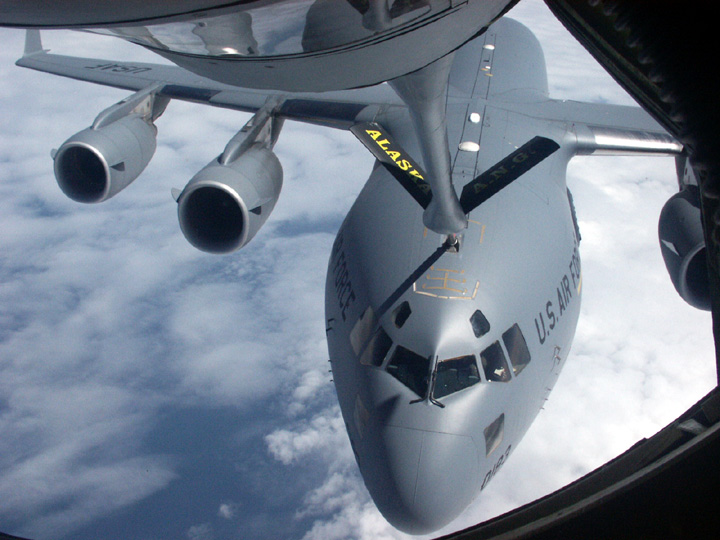 FILL ER UP AND DON'T FORGET TO CHECK UNDER THE HOOD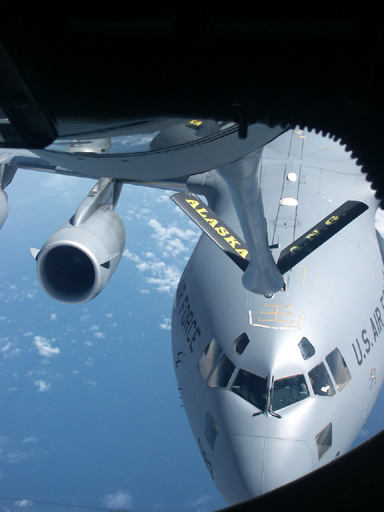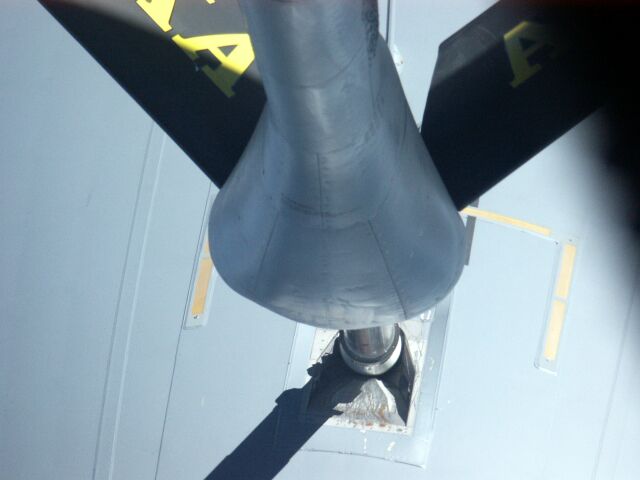 CLOSE UP OF THE BOOM HOOK UP